Resume Revolution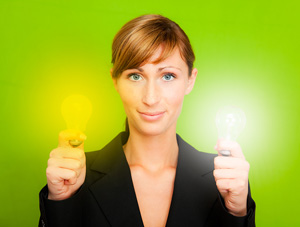 Why not Find A Great Job Fast? Learn reCareered's strategies in this free Resume Revolution webinar to help you double your interviews and find a great job fast.
Resume Revolution will help you learn why finding a great job fast is still difficult today and what you can do about it. From the creators of reCareered, learn from leading job search experts, a recruiter and hiring manager how to accelerate your job search.
Job search doesn't have to be frustrating – get resume help and information so you can learn how to create an effective resume for 2020's job market.
You'll Learn All This In Resume Revolution:

9 actionable tips to find a great job fast and cut your job search in half!
How to double your interviews and resume response rate
How to empower yourself in job search
How to optimize your job search and resume to 2020's market realities
Why strategies that worked in your last job search aren't working today
Bring your job search questions – Live Q & A with leading career experts

Presenter background:

Phil Rosenberg is President of reCareered (http://www.reCareered.com), a career coaching service and website. Phil runs the Career Central group (http://www.linkedin.com/e/gis/1800872 ), one of Linkedin's largest groups for job seekers and has built one of the 20 largest networks on Linkedin. An active blogger about social media and career change, Phil's articles have been republished by Business Week, The Wall Street Journal, AOL, CNN, FastCompany, CIO, ZDnet, The Examiner, and the leading job/career/recruiting publications and sites).

To Your Successful Job Search,

Phil Rosenberg, reCareered

See what others have said about Resume Revolution:

C.M.: "Today's most frustrated job seekers should feel encouraged. I know I do after the Resume Revolution webinar which brought me up to speed on some of the most important actionable tips, strategies and tactics that I should be doing (and not doing) right now."

C.G.: "Just listened to Resume Revolution by Phil Rosenberg!! Great take-aways!! Thank you Phil for sharing great research information and tips! "

L.C.: "At last! Someone who will describe how recruitment happens behind the scenes!"

S.F.: "I found this webinar very informative . You have always given very good advice. You have a way of making me look at things in a new prospective. "

C.C.: "Phil, there is so much good information here! Just amazing work. Thanks for the effort."